We offer Cake and Cupcakedecorating classes in 3 locations! White River, Wellington and Port Elizabeth - choose the location nearest to you! Come and learn new skills and enjoy the art of Baking and Decorating!

We introduce you to the Wilton Method of Cake Decorating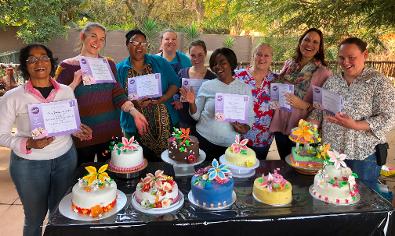 Our Locations and Instructors:
White River: Willemien Strydom
Wellington: Leandri Du Toit
Seaview (Port Elizabeth): Almarie Barnard
We are Certified Wilton Method Instructors (3 of only 4 recognised instructors in South Africa) Willemien & Almarie are also qualified Pastry Chefs - graduated from The Institute of Culinary Arts in 2003
ALL STUDENTS WILL RECEIVE AN INTERNATIONALLY RECOGNISED WILTON CERTIFICATE
E-mail us: wiltonclasseswhiteriver@gmail.com
or call us on
Willemien 082 774 9455 (White River Classes)
Leandri 082 224 8567 (Wellington Classes)
Almarie 084 209 3259 (Port Elizabeth Classes)
How it works:
We teach 4 different Main courses and we have multiple Short courses.
Main Courses:
Each Course cost R1750 - this includes your equipment of over R850 that you get to take home with you, your handbook and your icing for the first class.
Each Course is run on a weekend. Usually 4 hours on a Saturday and 4 hours on the Sunday. Dates and times might be different for different locations. (Check with your local instructor)
We offer Course 1 every second month - according to demand
Course 2, 3 and 4 are held in the months in between, more often if there is enough demand.
Booking is Essential - we require 50% non-refundable deposit upon booking and the remainder is due on the first day of the class.
Short Courses:
Check with your local instructor on which short courses are available. Below is some examples.
Four Different MainCake Decorating Courses - In Short:
Course 1 - we start with the Basics of Butter Icing and we also talk about baking

Course 2: Royal Icing and more buttercream flowers

Course 3: Gumpaste and Fondant

Course 4: Advanced Gumpaste wired flowers
Main Courses: (Two day courses)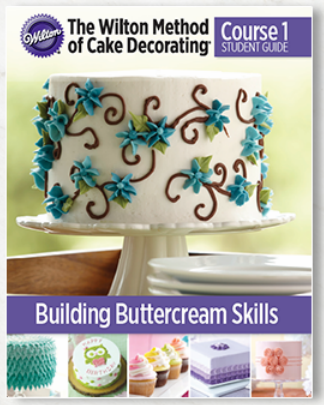 Course 1
Ice and decorate a cake and other sweet treats

Make six different buttercream icing flowers (including the Ribbon rose, daisy & zinnia to name a few)

Pipe lines and make simple borders, letters and shapes on your cake

Transfer images to a cake to decorate

Make icing the right consistency to decorate

Fill and use decorating bag with couplers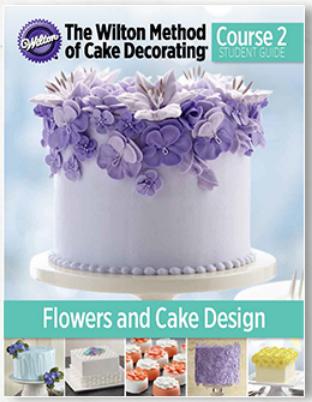 Course 2
Design the colour palette and pattern for a cake

Complete buttercream icing piping techiques

Create seven different types of flowers, and understand how to feature them on your project

Learn to make Royal Icing

Learn to pipe Royal Icing appliques

Pipe additional decorative borders onto your cake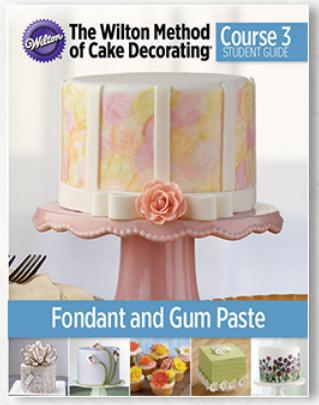 Course 3
Prepare and colour gum paste and fondant

Cover a cake with fondant

Create different types of bows and flowers, including the calla lily, rose and carnation

Discover how easy it is to paint on fondant.

Design and complete a cake with the shapes and flowers from the course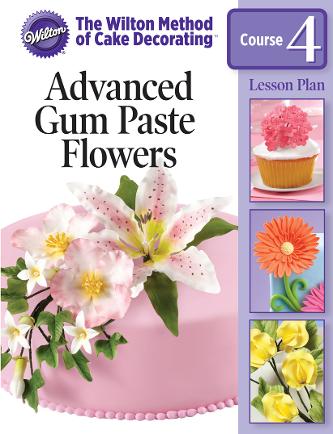 Course 4
Gum Paste Fundamentals

Stargazer Lily

Blossoms

Briar Rose

Gerbera Daisies

Sweet Peas

Ivy Leaves

Lily Leaves

Stephanotis flower

Assemble Blossoms, leaves and bouquets

Using Flower Spikes

Using Florist Wire
Short Courses: (1 day Courses)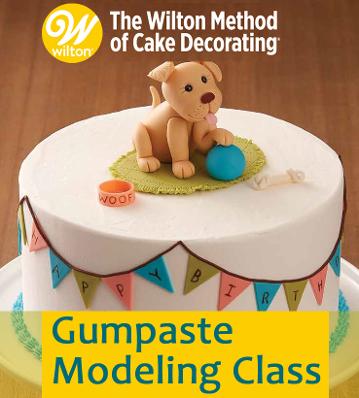 Short Course - Modeling 101
Gum Paste Fundamentals

Working with Modeling tools

Shaping of Figurines

Sizing of Figurines

(Note that this is a 1 day class - usually about 2 hours)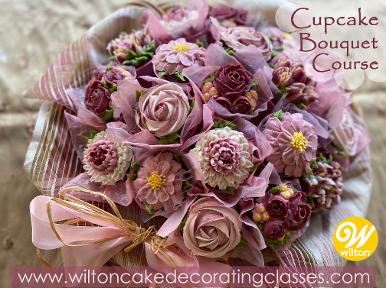 Short Course - Cupcake Bouquet
Advanced Butter Icing Class - Course 1 and Course 2 skills required

Learn to Decorate Flower Cupcakes

Arranging your bouquet

Learn how to use Russian Tips

Spacing your cupcakes and assemble your bouquet

(Note that this is a 1 day class - usually about 2 hours)
Class dates usually around Mothers Day and Woman's Day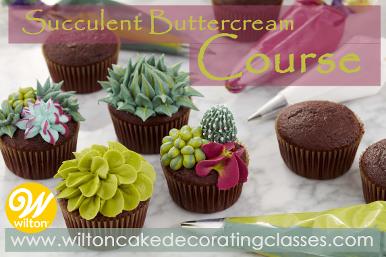 Short Course - Succulent Cupcakes
Beginner Butter Icing Class

Learn to Decorate Succulent Cupcakes

Learn basic Butter icing Techniques

Learn color mixing techniques to make your work stand out!

(Note that this is a 1 day class - usually about 2 hours)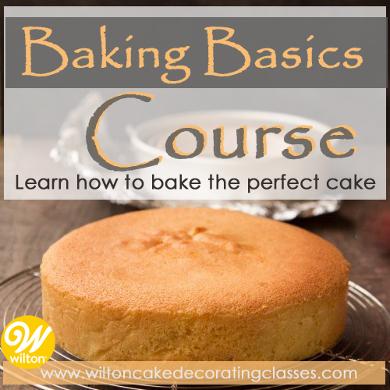 Short Course - Baking Basics
Beginner Baking Class

Learn how to Bake Basic Sponge cake

Learn how to measure and read recipes

Learn how to bake a perfectly flat risencake

(Note that this is a 1 day class - usually about 2 hours)
ONLINE - Baking Basics Video Class
Beginner Baking Class

Learn how to Bake Basic Sponge cake

Learn how to measure and read recipes

Learn how to bake a perfectly flat risen cake

Click on the video to see a preview of what you will learn

(Note that this is a video purchase to our online Baking Class)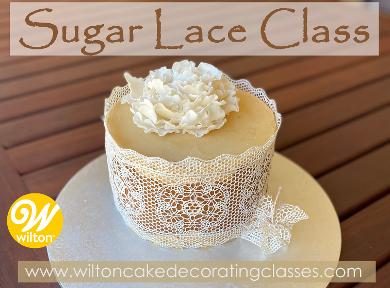 Short Course - Sugar Lace
Beginner Sugar Lace Class

Learn how to make your own Edible Lace

(Note that this is a 1 day class - usually about 2 hours)